Another happy patient just completed
Invisalign treatment with Dr. Vladimir Meskin

Invisalign treatment at Aesthetic Dental Center in Hackensack
Invisalign is a modern teeth straightening solution that does not use metal wires. Instead, Invisalign utilizes a system of clear, smooth plastic aligners that are individually designed to fit your teeth. Every few weeks, your aligners will be exchanged for a new set that continues to straighten your teeth according to your individual treatment plan.
Getting Started with Invisalign
The first step in getting Invisalign treatment is ensuring that this is the right choice for you and your individual needs. The system normally works just like conventional braces; however, traditional braces may still be advisable in cases that require re-spacing or severe straightening.
We will be sitting down with you in a consultation prior to receiving treatment so that the best choice is made for you. This is a good time to ask any questions that you have so that you are fully informed about your own treatment.
Life with Invisalign
The great thing about Invisalign treatment is that no one needs to know that you are using the system. Much of your results will depend upon your compliance, since your aligners are removable. You will need to wear them 22 hours daily, including during sleep. Your treatment can be as short as 20 weeks.
Patients love the convenience of Invisalign, which allows them to remove their aligners when eating and cleaning their teeth. Gone are food restrictions needed with traditional braces, like being unable to eat hard or sticky foods that could adhere to the dental work. Keep in mind, however, that you must still watch what you eat and drink to some extent. For example, if you drink a lot of coffee, your aligners can become stained over time, which makes them more conspicuous.
We will meet with you every few weeks to monitor your progress and make any necessary modifications. Once your treatment has ended, your fasteners will be removed.
Invisalign Versus Traditional Braces
When you are considering how Invisalign stacks up against traditional braces, you will need to weigh a number of factors:
Invisalign is virtually invisible. The chief advantage of the Invisalign system is that no one will be looking at a mouthful of metal when you are smiling.
Invisalign is comfortable. Although some patients experience minor discomfort initially, most experience it as being more comfortable than conventional braces that sometimes cause abrasions and make eating uncomfortable.
Invisalign is removable. The fact that you can remove the system to eat or clean your teeth makes Invisalign very convenient.
The ability to remove Invisalign tray and brush and floss your teeth normally goes a long way in prevention of dental decay and gum disease during your treatment.
For example, they are preferred for severe overcrowding.
Invisalign Cleaning Tips
Be sure to remove your Invisalign trays every morning, cleaning both teeth and trays thoroughly. Just like with your mouth, bacteria can accumulate on the trays while you are sleeping. You should also be sure to rinse your aligners after every removal. This will ensure that plaque will not accumulate on them. Your aligners can be cleaned with a soft bristle toothbrush and a small amount of antibacterial soap. This will help remove any adhering particles and ensure that your aligners remain clean and clear.
Another key point is that you should ensure that your aligners are always stored properly when not in use. If you leave them out in the open, they are exposed to additional bacteria. You can also lose or damage them more easily this way.
To keep this from happening, always carry your case with you. However, if you should forget and leave them out, be sure that they are completely soaked and rinsed before you put them back in your mouth.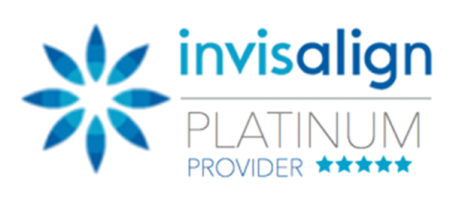 Is Invisalign right for me?
If you are a Hackensack resident who is looking for a way to correct misaligned or crooked teeth without traditional braces, Invisalign may make a good solution for you. If you would like to enhance your smile with Invisalign, please reach out to Aesthetic Dental Center of Hackensack to schedule a consultation. Dr. Vladimir Meskin is a Certified Invisalign Provider helping dozens of patients for more than a decade.